Nimah Gobir (b. 1993 in Los Angeles, CA) is an artist and educator based in Oakland, California. Through paintings and installations, her work primarily explores the nuances and shared experiences of being Black. She draws on text and photo references collected from both family and personal archives. Gobir completed her undergraduate studies at Chapman University with a B.F.A. in Studio Art and B.A. in Peace Studies. She has an M.Ed from Harvard Graduate School of Education with a focus in Arts in Education. In 2020, she completed a fellowship with Emerging Artist Professionals SF-Bay Area. She has shown work at Los Angeles Contemporary Exhibitions, SOMArts, The Growlery (San Francisco), Root Division (San Francisco) where she was awarded the Blau-Gold Studio/Teaching fellowship, and Johansson Projects (Oakland).
These works are Gobir's most recent, created in 2022. Four of them are available on David Zwirner Platform Jan 5 – Feb 5, 2023. Inquire for more information.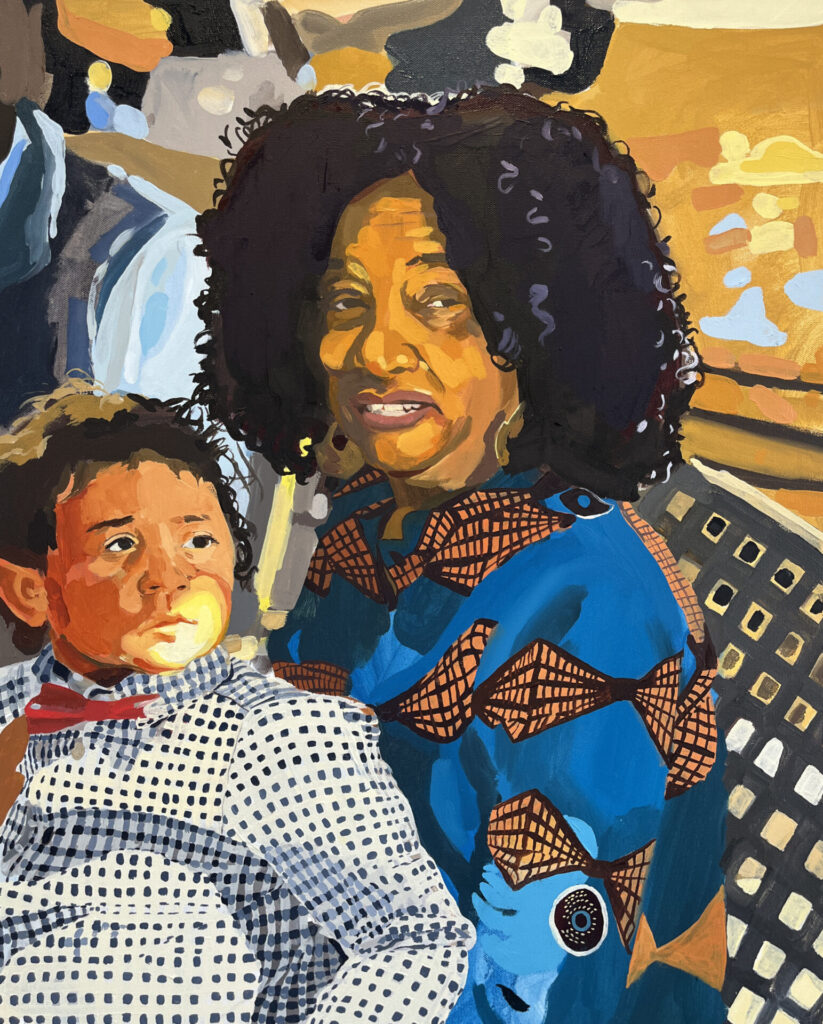 "In her figurative depictions, Gobir mines the hundreds of colors of Black skin, while incorporating the use of embroidery to add brightness and vibrancy with thread. With visible brush strokes and hand stitching, the viewer is reminded by the artist that each piece is intimately and deliberately handmade. These embellishments lend a sense of tenderness, a 'cozy domesticity' to her pieces."
-Mary Corbin for 48hills.com
"Being an artist is one of the ways I can be close to magic every day."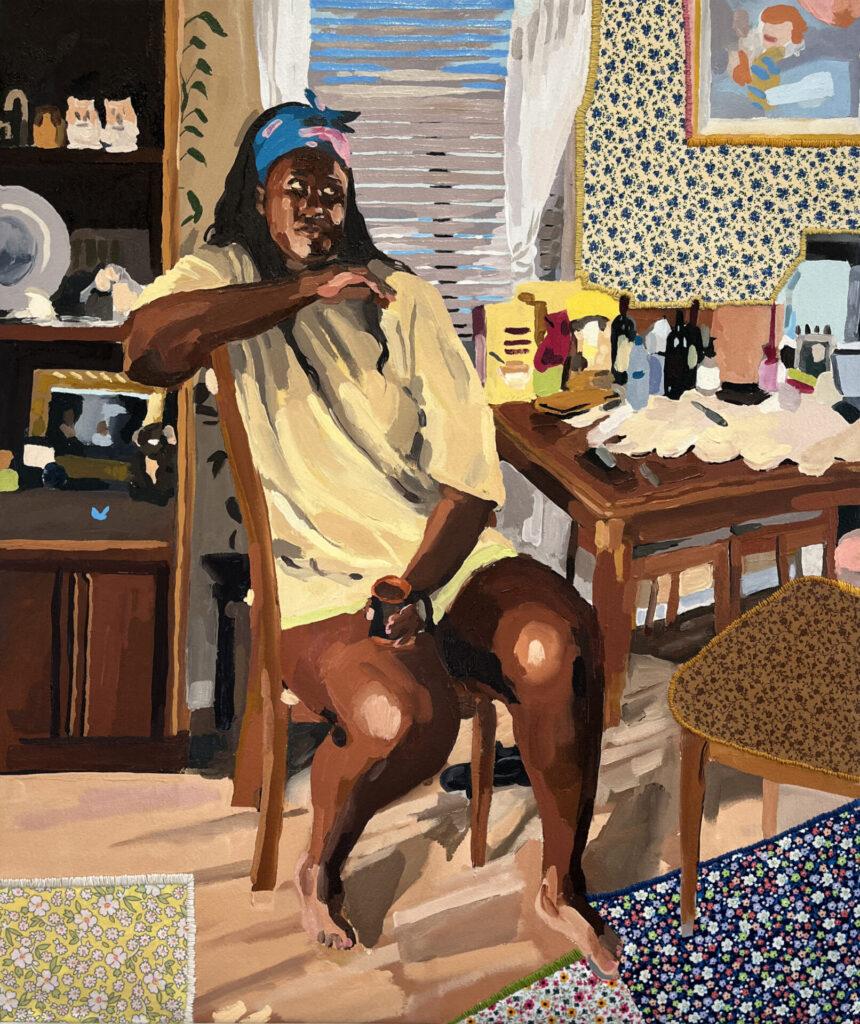 Video short by Jaminh Alcorn (IG @woozygoldie) in collaboration with Johansson Projects
"A lot of it [my art practice] is processing; processing our past and what things were like for my parents when they were my age. Everything that I deal with in my paintings involves family and the home, so it does feel like this really cozy process. Just like my parents raising me seemed to be like a labor of love, and making our way is kind of this loving act."
-Nimah Gobir
Statement
As a Black, first generation American artist, Gobir's work documents how she is constantly finding footing as she creates relationships and cultivates community. Whether it's the way the light hits her partner in a sun-soaked room or her Nigerian mom holding her recently-born sister, Gobir creates portraits that draw on memories spanning decades. While her recent work presents past moments, they find new life as Gobir unravels and recontextualizes their impact on who she is today. Several of the paintings use embroidery thread and traditional craft techniques, drawing attention to the time spent handling each stitched work. The textured surfaces from the thread patterns convey tenderness and affection. This new series is inspired by the ephemeral feeling of home, safety, and belonging. 
Artist Press
Artist Bio