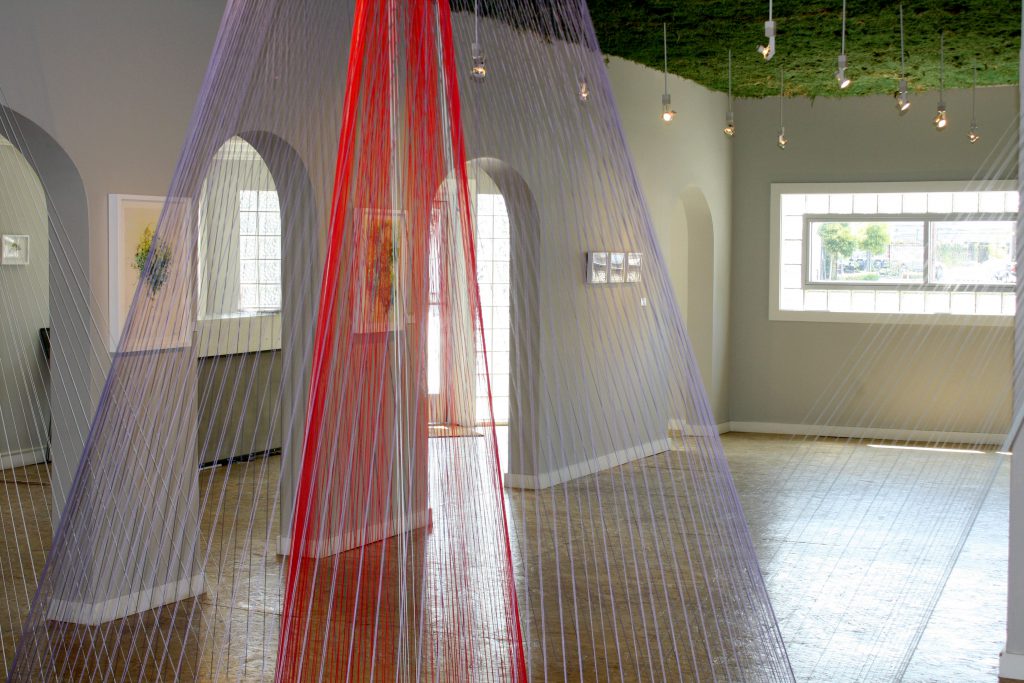 Some Math & Between Currencies
Featuring: Erik Parra, Jana Flyn + Jill Gallenstein
Shows Run July 30th-September 11th 2010
Reception on First Friday, August 6th, 5-8pm
Between Currencies Press Release
In his first solo exhibition at the gallery, Between Currencies, Erik Parra examines the tension between the meticulously cut and the shredded with his sharp juxtaposition of vintage pop media clippings and multicolored paper cutouts. These images dwell in a strange temporality, serving both as documentation of the past and a proactive peek into future shapings of collective hopes and dreams. The tangled layers of artificiality eminent in both the medium and the message- between black and white and RGB, history and desire, question the relevance of a search for American authenticity.
Some Math Press Release
Some Math Featuring works by: Jana Flynn + Jill Gallenstein Shows Run July 30th-September 11th 2010 Reception on First Friday, August 6th, 5-8pmIn the front gallery, Johansson Projects presents a two person exhibition entitled Some Math. Jana Flynn creates 3-dimensional sound drawings out of string; colorful networks stuck on an infinite loop of interconnectivity. Her architectural interventions respond to and define the spaces they inhabit as they undergo a transmutation from line to form. Jill Gallenstein exposes the flawed side of geometry, packing her elaborate drawings with a visual stimulation even nature can't match. Her pseudo-scientific worlds pose unsolvable equations between pattern and spontaneity, simplicity and complexity. Watch as two different modes of abstraction- art and mathematics- have their way with concrete materials.