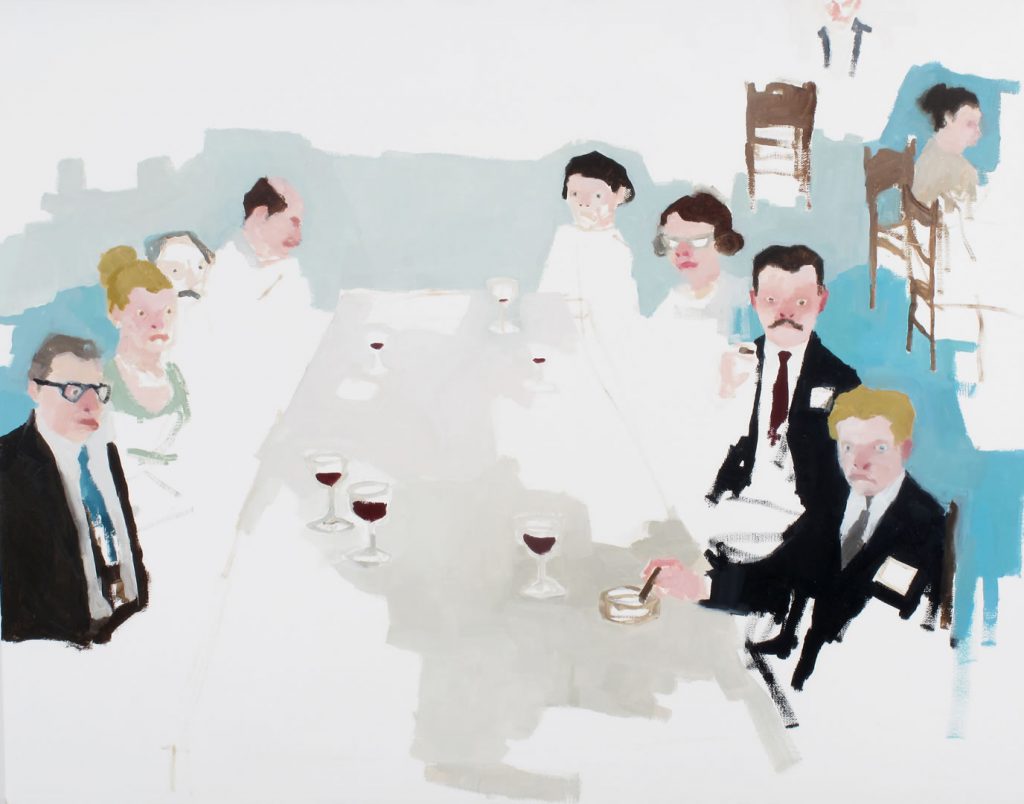 Featuring Jennie Ottinger
Shows Run November 11, 2010 – January 8th 2011
Reception on November 13th, 5-8pm
Press Release
In Due By, Jennie Ottinger crafts a canonical library stripped down to the barely-there essentials. There is a haunting affect to Ottinger's collection of newfangled classics; perhaps it is the quiet tick tock of our own mortality, urging us to read the greats before it is too late. To help us with our timely mission, the books' insides are cut out and replaced with far more entertaining summaries. Her humorous and brusque adaptations of the stories themselves let readers accomplish the once impossible mission of 'getting' War and Peace in a whopping five minutes flat. Just as books ask the imagination to fill in the blanks, so too do the ethereal painted figures gracing their covers, which seem to deteriorate before your eyes. The escaped illustrations mounted on the library walls could easily belong to multiple story lines, letting books extend beyond their bindings, with characters and scenarios interacting in the common space. Spend some time with history's greatest characters, already ghosts, before you join the club.
Jennie Ottinger was raised in Massachusetts and currently lives in San Francisco, CA. Ms. Ottinger earned her BFA from California College of the Arts and her MFA from Mills College. She recently had a solo exhibition at Volta NY Art Fair and has had work at the NADA Art Fair in Miami, Southern Exposure, Headlands Center for the Arts, Adobe Books and Johansson Projects in California, as well as galleries in New York, Dallas and Los Angeles. She was awarded a residency at the Kala Art Institute as well as two Graduate Research Grants from Mills College and the Sara Lewis Scholarship Award. Ottinger's reviews appeared in Art in America, San Francisco Chronicle, ArtSlant, Daily Serving and 7×7 Magazine.
Gallery Unavailable. Please try back later.