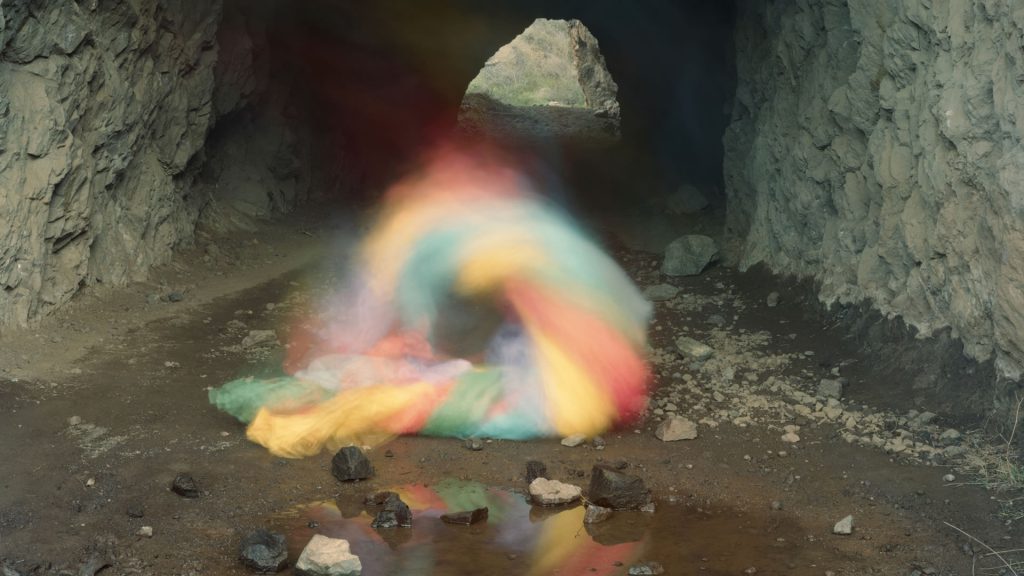 Brice Bischoff, Tabitha Soren, and Ellen Black
Show Runs August 25 – October 15, 2011
Reception on September 2, 5-8pm
Press Release
Johansson Projects presents a three person show in which landscape, seascape, and dreamscape melt into a new sub-human habitat. Through the use of photography and video with varying degrees of analog and digital effects, Brice Bischoff, Tabitha Soren, and Ellen Black manipulate environments, creating uncanny exaggerations and projections of what could exist.
Bischoff's large format Bronson Caves prints use long exposure to create an equation in which performance and photography produce a perceived object. The blurred, saturated colors that become the subject in his photographs lend a striking contrast to the dark, mystic Bronson Caves which have been the set of many films and television shows. Tabitha Soren captures the sublime quality of the ocean, skewing accepted perspective and placing the viewer in a foreboding yet awesome position. Ellen Black's video collages expose the flawed side of the virtual world. Her digital apocalyptic landscapes are only separated from the physical world by the geodesic architectural protrusions in which the videos are embedded.
Gallery Unavailable. Please try back later.